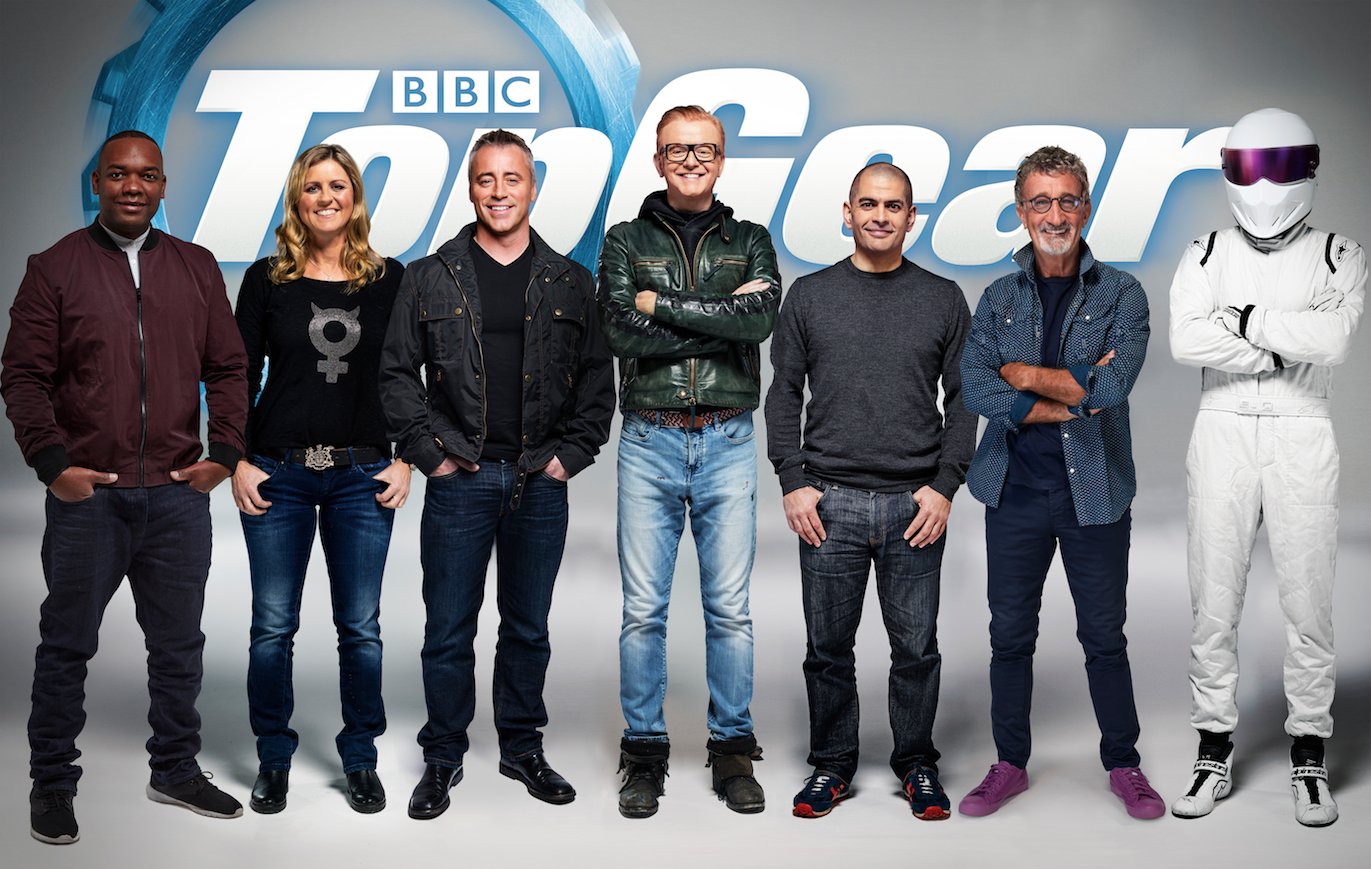 BBC have just confirmed the new lineup of TopGear presenters. First off, you'll notice there's 6 of them (plus Stig), double what they used to have when Jeremy Clarkson, James May and Richard Hammond were on the show.
From the lineup, the most well known presenter is probably Matt LaBlanc from his work on Friends. Those in the younger generations will notice the incredibly famous YouTube star, Chris Harris. His channel Chris Harris on cars has rocketed to 335,550 subscribers and a massive 24,632,517 views since October 2014. His passionate and seriously well informed reviews of the world's top vehicles is a delight to watch and if the producers give him any kind of free-rein on the show, expect him to shine.
Top Gear's own YouTube account does alright with 4,739,459 subscribers and a staggering 1,175,294,698 views, something Harris will undoubtedly help with. The new TopGear lineup also includes racing driver Sabine Schmitz, F1 commentator Eddie Jordan, motoring journalist Rory Reid and Chris Evans.
Harris says:
"Top Gear is the thing that helped shape my life with cars, my perception of cars and my obsession with cars, and I'm raring to give it a go.

"I'm also quite gobby and happy to get into trouble. And if it all goes wrong, well, I can say I was once on Top Gear, and just head back to being that annoying small bloke off YouTube," he added.
Take a look at his work on the McLaren 570S where he shows off the cars capabilities on the road and track.
More information at TopGear.